Private Lessons (1 coach/1 student)
Learn more in less time with one on one lessons! Choose this option if you are new to the game and want to learn the fundamentals of footwork, fitness, strokes, and strategy. Private lessons will also improve more experienced players. Learn to build on your foundation and improve your current skill level. Each personalized lesson is designed specifically to meet the needs and goals of the student.
---

---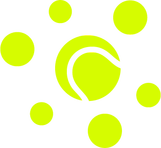 Group Lessons
Join or create your own group lesson. Each lesson is theme based composed of drills and games. Play cooperatively and competitively while challenging yourself and teammates to be the best you can be! Those looking for the social component of tennis should enroll in group lessons. This cost effective choice will improve your game while making lasting friends.
Number of lessons: varies from 8-12
Time of each lesson: varies from 1-1.5 hours
Total time: 12 hours
Lessons per week: varies from 1-3
Cost: $200-$400
*Before entering a group, you may need an on-court assessment for appropriate placement.
Interested in a customized lesson package? Please contact me directly for availability, pricing, and details.
© 2018 -- Tennis With Cole
Email: tenniswithcole@gmail.com